Course Details
Preview Training
Don't let your Regulatory Plan Collect Dust
Where is your Exposure Control Plan?
OSHA requires your Exposure Control Plan to be updated annually at a minimum. Is your plan up to date? If not, it may not only be useless to protect the safety of you and your employees, but you could also incur fines.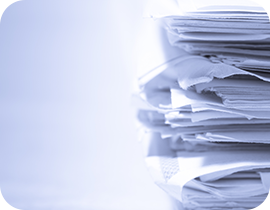 ---
Electronic and Up-to-Date
In order for you to comply with OSHA guidelines, we will send you annual reminders to update your electronic Exposure Control Plan. We will also send reminders any time OSHA guidelines change. You are required and able to update your document anytime a change occurs in your personnel or process.
---
Building your plan is easy
Fill in the blanks on our form. A PDF of your Exposure Control Plan will be generated and ready for you to download, print and update whenever you want. Get Started Now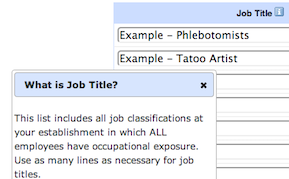 ---
What You Get
Upon purchase of the plan, you receive:
An auto-generated, up-dateable copy of your Exposure Control Plan.
One free trial of the ProBloodBorne training.
Update reminders to keep your Exposure Control Plan up to date according to minimum requirements.
Access to make updates anytime.
---